I'm more of a green tea drinker when I need my caffeine fix in the morning, but I love these coffee sayings so I doodled them while watching the tv the other day. I enjoy getting lettering ideas from books but these two are all me...after reading and copying lettering from the books, of course. They gave me lots of inspiration and practical advice.
I think I'll have to go back in and emphasize the word IS on the first one, because it's a little lost in the busy-ness.
I'll have to find some tea sayings next and pick up my pens and get to work.
If you like your coffee and tea, you can head over to a2z Scrapbooking Supplies and pick up the Hero Arts digital kit called Caffeine Fix...a2z is the exclusive seller of Hero Arts Digis. I love digis because you can print them any size for cards or layouts or other projects.
This set is just $6.99 and if you want to fill your cart with other fun stuff, you can use my coupon code, CHARK15 to get 15% off your purchase of $25 or more!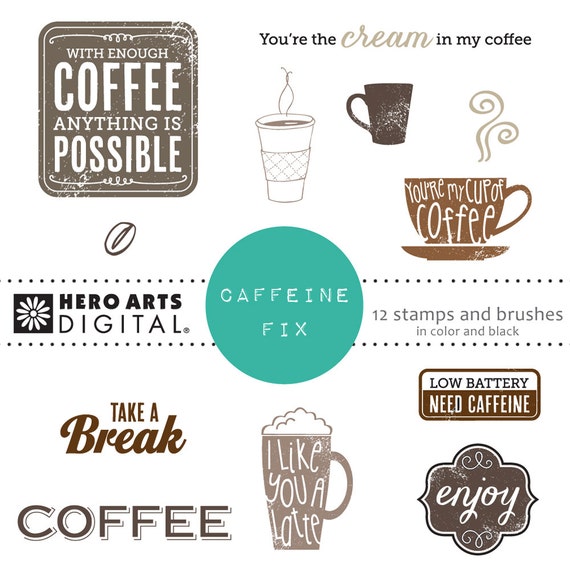 Happy Wednesday, friends! I'm off to get a cuppa!
Chark