You guys! Yesterday was Cupcake Day! Ack! Not only did I miss blogging about it, I missed buying some fancy cupcakes from my favorite bakery, Cake, Hope and Love. I can see that I'll have to make up for that later this week. :)
Here are some of my favorite pins of cupcakes. Easy holiday cupcakes, featuring a mound of icing, which is the whole point of a cupcake.
My absolute favorite cupcake at pretty much any bakery is salted caramel with chocolate cake. I've never made these and I was afraid to try them at first, but oh, my...they are delicious.
And I have made cream-filled cupcakes and they are tasty good, just like this photo suggests.
I occasionally eat white cupcakes with white frosting, but for me, chocolate cupcakes are the first choice. How about you?
Here are some crafy cupcake goodies to celebrate Cupcake Day too! The best part of this Penny Black stamp for me is the Cupcakes Make Me Happy sentiment...cuz, yeah, they do.
I have this Paper Smooches set, along with the dies and it's so fun to add the faces and color these.
And here's the cutest clay cupcake charm you've ever seen over on Etsy.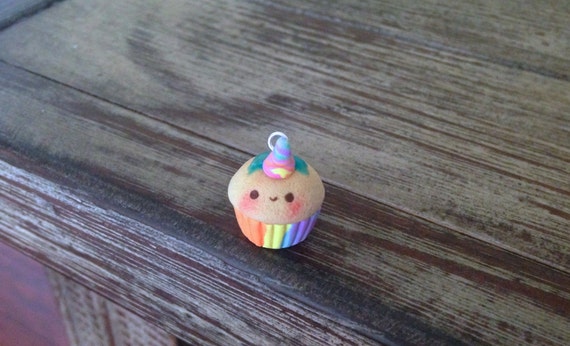 Okay, that's all the cupcake goodness for today. Don't forget to check this post to comment to enter for blog candy during the Coffee Loving Blog Hop.
Chark