Blatant Mommy Brag...have to share pics my oldest, Colleen, in her cap and gown and take a moment to say Congratulations! She just graduated from University of Kentucky with two degrees (Psychology and Elementary Ed) in four years, while holding down at least two jobs at a time (sometimes more), being editor of the satire newspaper on campus, peer mentoring her fellow Honors Program students and holding a 4.0 average.
She is a one-of-a-kind woman who will make the best teacher because of her enthusiasm, energy, and drive to pass on her love of learning, plus her willingness to work her arse off (which she learned from her dad).
I'm telling you, she's a wonder...or as her brother and I say to each other, a freak of nature. Honestly, though, it's humbling to see how much effort and energy she puts into everything she does. This is one determined woman. She will make a difference, she already has. Oh, and did I mention she's kind and funny and won a couple of awards (for writing and for service) while achieving this amazing goal?
I'm glad she's my daughter and I'm glad she is working toward what she wants and leaving rainbow colored sparkles in her wake. To know her is to be charmed by her. Colleen is an original and we couldn't be more proud of her accomplishments. And she didn't even plan these similar pictures, this is just her normal self :)
I love this little guy. I printed him large so I could make a card from him, colored him roughly with cross-hatching and trimmed him and then cut a piece of cardstock to match, scored it at the base of the hat and then glued the top part of the hat. I made a tassel with some embroidery floss and added white pen highlights and a silver button sticker to the hat.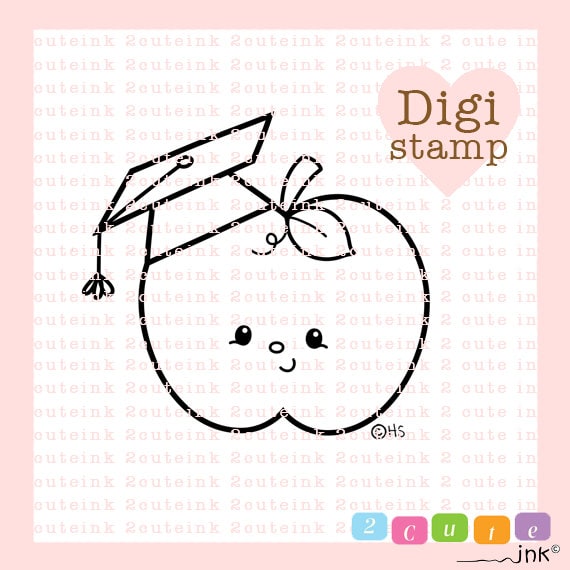 Wishing you a Happy Friday!
Chark