My talented friend and fellow DT Member at a2z Scrapbooking Supplies, Barb G, asked me to join in a Creative Blog Hop, where you answer a few questions about your creative process and then tag others to do the same the next Monday. I think it's cool to read how people create, so I was happy to join in. You can read Barb's post here.
What am I working on now?—I'm playing around with some new goodies from a2z including neon inks that seem a little out of my comfort zone. And I can't seem to stop trying things with my new triangle die from
a2z.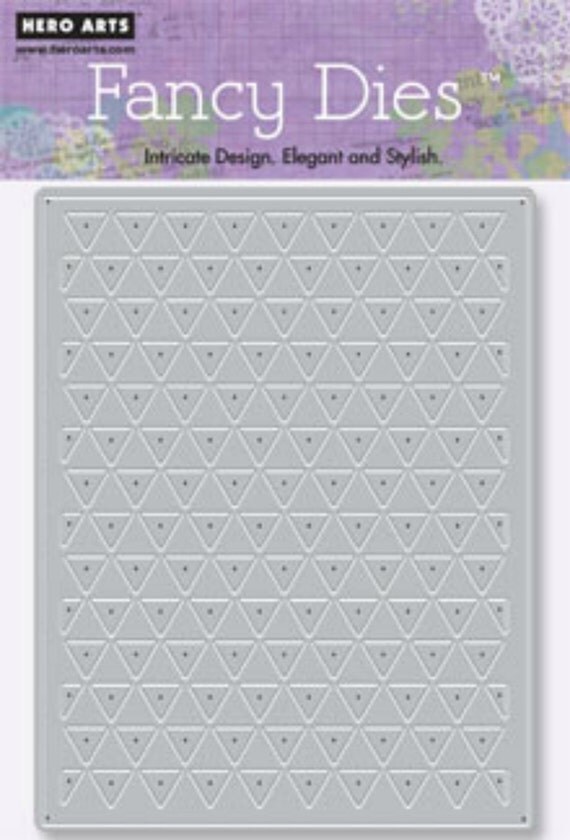 How does my work differ from others in my genre—I like to create cards and scrapbook pages, but I also like to make gift packaging and gifts with paper. I just made a necklace for my sister from a comic book page that I'm hoping she'll enjoy. I guess I'd better make a matching card!
Why do I create what I do?—
It makes me happy. I started with scrapping to get some memories down from vacations and then my kids' childhoods and then I took a class from Jennifer McGuire (who is fabulous) and she got me hooked on Hero Arts stamps. I found card making was sooo much faster for me than making a scrapbook page, so I made a lot of those. Making crafts of all sorts just satisfies a creative itch I have.
How does my creative process work?—
For a scrapbook page, I almost always start with a photo that I love and then the rest has to support that. For cards, I usually find a challenge online to motivate me, or I need a card for a birthday! And sometimes, I just love a product, buy it, and then play around to see if I can make something that makes me happy. And there are times when it doesn't, so I put it away and try another day. I was trying to make placecards with my new felt leaves and came up with these. But I didn't love them, so I'll rethink it and try again another time. I did, however, come up with a project I love with the leaves and you'll find it at the a2z blog today.
Not at all what I was trying to make.


Looks just like what I wanted.
Here are my creative picks for the Blog Hop...check out their blogs next Monday to get their answers too!
Janet, aka swanlady21, is my Hero Arts flickr buddy and is she talented! She hosted a card challenge there this weekend and made four amazing examples. Most hosts do one or two examples, so she must be an overachiever as well! :) Here's a little more about Janet in her own words. Don't forget to check out Janet's blog, Swanlady Impressions to see those cards and more of her lovely work.
I was born in Zimbabwe, grew up in South Africa, but have been living in Mauritius (tiny island in Indian Ocean) for the last 23 years. I started stamping 20 years ago as there were no cards here, and my mother bought me some stamps and ink in South Africa. When my friends saw what fun it was, I had to bring more and more supplies in. So now I have a small stamping & scrapbooking shop attached to the garage, and I love to give courses.
I am a dreamer who enters another world when playing with stamps, inks and paper, sometimes getting lost in that world until the wee hours of the morning!.
The Hero Arts flickr group took my stamping to another level, and the many blogs out there helped me identify and develop my style. I love CAS design, but I also love techniques.
Zoey, is on the DT for a2z Scrapbooking Supplies with me and I love her personality along with her style...she introduced herself to us as our "Italian BFF" right away. You have to check out this post on the Faber-Castell blog to see Zoey's gorgeous hand-drawn feathers. Check out her blog to see more of Zoey's beautiful work. And now, in her own words:
My name is Emanuela Zoey but everyone just call me Zoey because it is way shorter! I have 30 years old but me and my inner child still hang out together, so I still feel like im 18 LOL! I am mixed media artist but I also like to experiment with other techniques or other styles...and when I do not succeed in trying other styles, my rescue remedy is my so well loved gesso! LOL! I love life, I smile a lot and I am happy about most everything. My grandmother always taught me that when in doubt...just be kind and smile at people! Sometimes people think you are weird, but most of the time they just smile back at you! To me being creative is truly a medicine, a relief that is why I try to create something everyday.
Huge thank you hugs to Janet and Zoey for joining in!! You guys rock and inspire me!
Happy Creative Monday,
Chark