See what I did there? My sewing card prompted the little play on words. I'm, like, sew clever (yes, I'll stop now).
Ok, so it's not really the weekend, but the son has today off for teacher conferences, so it feels like it here. Plus the daughter is coming home from college for today and tomorrow, and the husband is off today too. It's like a big party here.
I made this card at my lss, The Paper Cottage, and thought it was sweet and clever, so I thought I'd show it off. The needle is just a stamped needle, but we put a slit in the eye and ran real string through it. Love it!
Here's the Book Cover of The Week this week. Love the girl-in-a-bottle look to this and the colors are gorgeous. No idea if I'm going to read it, but it does sound interesting. It's YA and I love reading young adult books.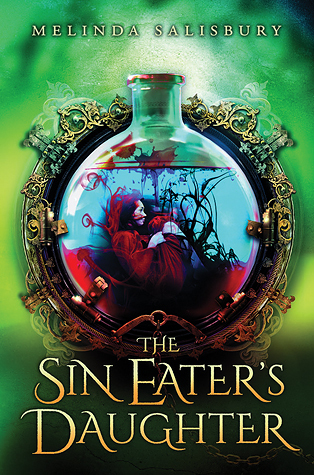 It's so funny that we had a handful of YA writers in the 80s (Lois Duncan, Paul Zindel, S.E. Hinton, Richard Peck and Paula Danzinger are the ones I really remember) and now YA is so diverse and good and engrossing that they are blockbuster movies and breaking records all over the place (Hunger Games, Divergent, The Fault In Our Stars). The crop of YA authors is fabulous right now and I am drawn to their books again and again. What about you? Ever read YA books?
Happy Friday,
Chark