I just received my Kelly Purkey Robot stamp set and had to ink it up.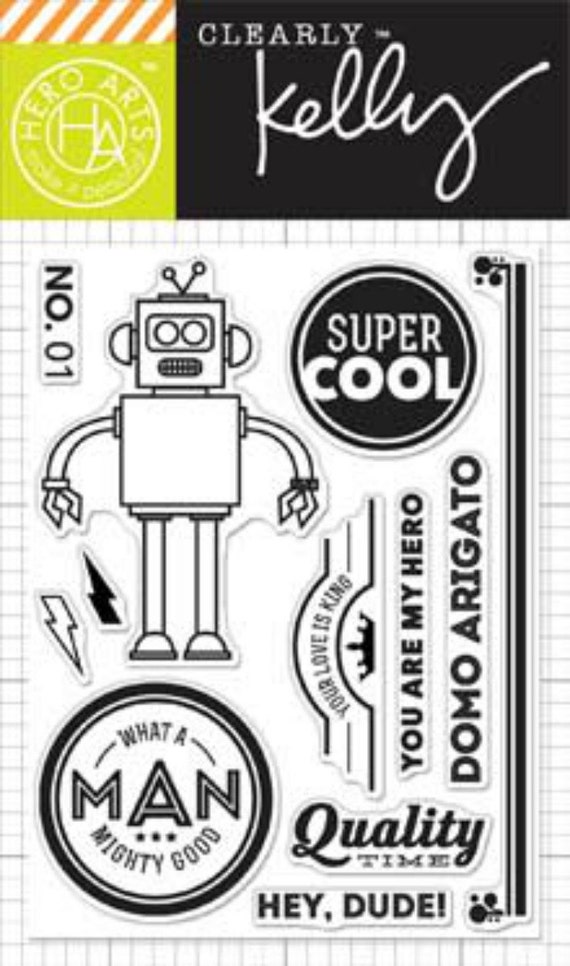 I made a little couple getting married with the stamp for sciency people like my niece and her brand-new husband. Here's a little sneak peek of the card I have featured on the a2z Scrapbooking Blog today.
After stamping one robot, I masked the arm and stamped a second robot on top, so they are crossing arms. I also used my thin black pen to added a veil and make a crown for the bride and a bow tie for the groom. I added a ground line, and then painted the sky, ground and robots with watercolors, very softly. I made the hearts more colorful.
And now these little robots are ready to start their new beginning!
Pop over to the a2z Scrapbooking Blog today to see the full card and see the new June challenge —hope you'll join in to try to win the $25 gift certificate!
Happy Monday!
Chark