I love historical fiction...and I love Young Adult fiction (even though I'm way past Young Adult age, ha!) and this cover definitely makes me want to read this book.
Here's the synopsis.

After growing up on a farm in Virginia, Walthingham Hall in England seems like another world to sixteen-year-old Katherine Randolph. Her new life, filled with the splendor of upper-class England in the 1820s, is shattered when her brother mysteriously drowns. Katherine is expected to observe the mourning customs and get on with her life, but she can't accept that her brother's death was an accident.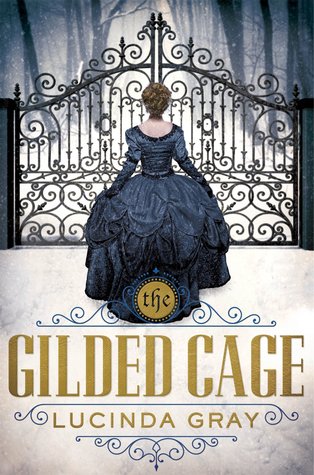 And there's more—strange visitors, a bitter poacher and wild animals...okay, now I definitely want to read it!
Here's a card loosely based on the cover. The scroll work of the fence and the title reminded me of an intricate die from Spellbinders that I have.
My blues are brighter than the gray blues here, and I used silver toned paper instead of gold...but with the title, gold should've been the watchword! Maybe I'll try it again. If I do, I'll post that version too! Too bad I don't have any tree stamps like the trunks on the book. Hmmm...now I have to go see if I have anything similar. This is the Altenew Peony stamp that I've been using over and over lately :)
Hope you have some reading or crafting time in your weekend, I'm off to an art journal class this morning!
Happy Friday!
Chark