That's the official Lottery slogan, but I've decided to borrow it and share some challenges with my crafty buds today. I just won a Neat and Tangled gift card (and spent it, lol) and never thought I'd get it. So...join in some challenges and see if you can win!
My friend, Lisa (The Purple Place) is hosting a 24-hour scramble at the Flickr Hero Arts group. You have to create a project with Hero Arts products in 90 minutes and then upload by tomorrow morning. Easy Peasy. If you don't have any Hero Arts, go to a2z Scrapbooking Supplies and pick up an instant HA digi kit. You just print and color. They have some fun winter images like this deer for $2.49. Yep, there are prizes at Lisa's and not much competition yet, so head over asap!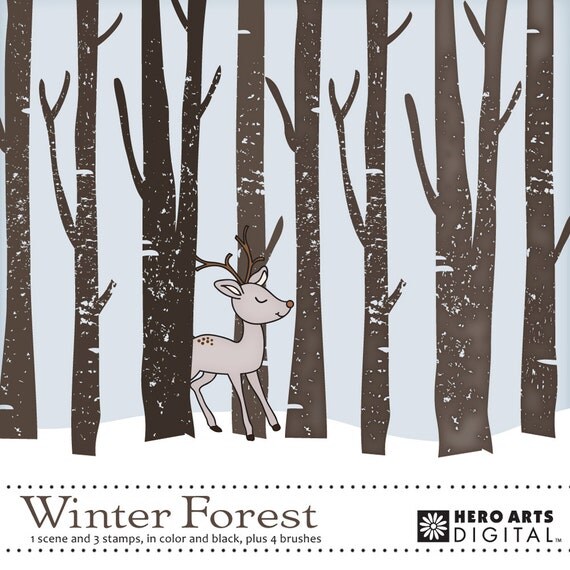 A Day for Daisies has the most graceful digi stamps ever, and they have a contest (and freebie to play along each time) where you can win a gift card to the store usually. You have three days left on this challenge (Black Lace & Day for Daisies), and you've got to pop over and see the little ghost freebie this time. Love!
I've never played along with The Sparkle and Shine Challenge here, but it's got to be right up my alley, doncha think? I see Stickles in my future for this one. You can win a gift card to Winnie & Walter....love them! You have six days to play along with this one! Here's their inspiration photo.
Another blog that requires Hero Arts products to win is A Blog Named Hero and their current challenge is a fun one, kraft, white and one color. Tricky, but fun. They are giving away a Simon Says Stamp gift card.
I would be remiss if I didn't mention a2z Scrapbooking Supplies monthly challenge, All Things Fall. Here's my DT friend, Marha Lucia's take on this theme.
So, if you are already joining in Lisa's challenge with your Hero Arts, or A Blog Named Hero you can enter it at a2z too!
Hoping you win some goodies, cuz you're all winners with me! :)
Happy Monday!
Chark