Ok, I know it's past Easter and it's actually April Fools' Day today, but I have an Easter digi I never got to share so here it is in full color. I decided to put a rainbow behind this adorable bunny from 2 Cute Ink and really wore down my Prismacolors doing it! Lots of pressure and a couple of layers and you get this bright, bold rainbow from pencils.
I kept him white with a little gray shading and pink ears and belly so he stands out. Have I said I love 2 Cute stamps? Cuz I do!
Gotta share a couple of April Fools' food pranks we've played (the kids and I) on the hubby in the past. This classic grilled cheese is actually pound cake and icing, grilled in a skillet. This one actually worked!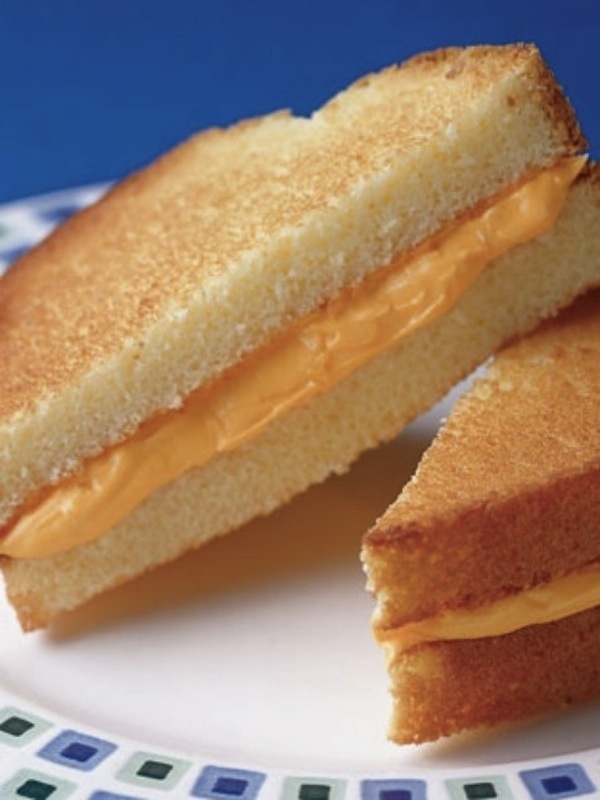 This spaghetti cake was fun, but didn't fool him...still it was tasty!
And these Cake Fries worked too—we just served them with buttercream thinned icing so we could get the tomato color just right (they use raspberries at this link). You don't even have to crinkle cut to get a good fry look, just make them thin sticks like you get at McD's.
I think these are much better food pranks than this one—toothpaste Oreos. Gross and not a fun surprise...don't mess with my Oreos, people!
Hope you have a fun day with no mean pranks...that's my plan!
Chark